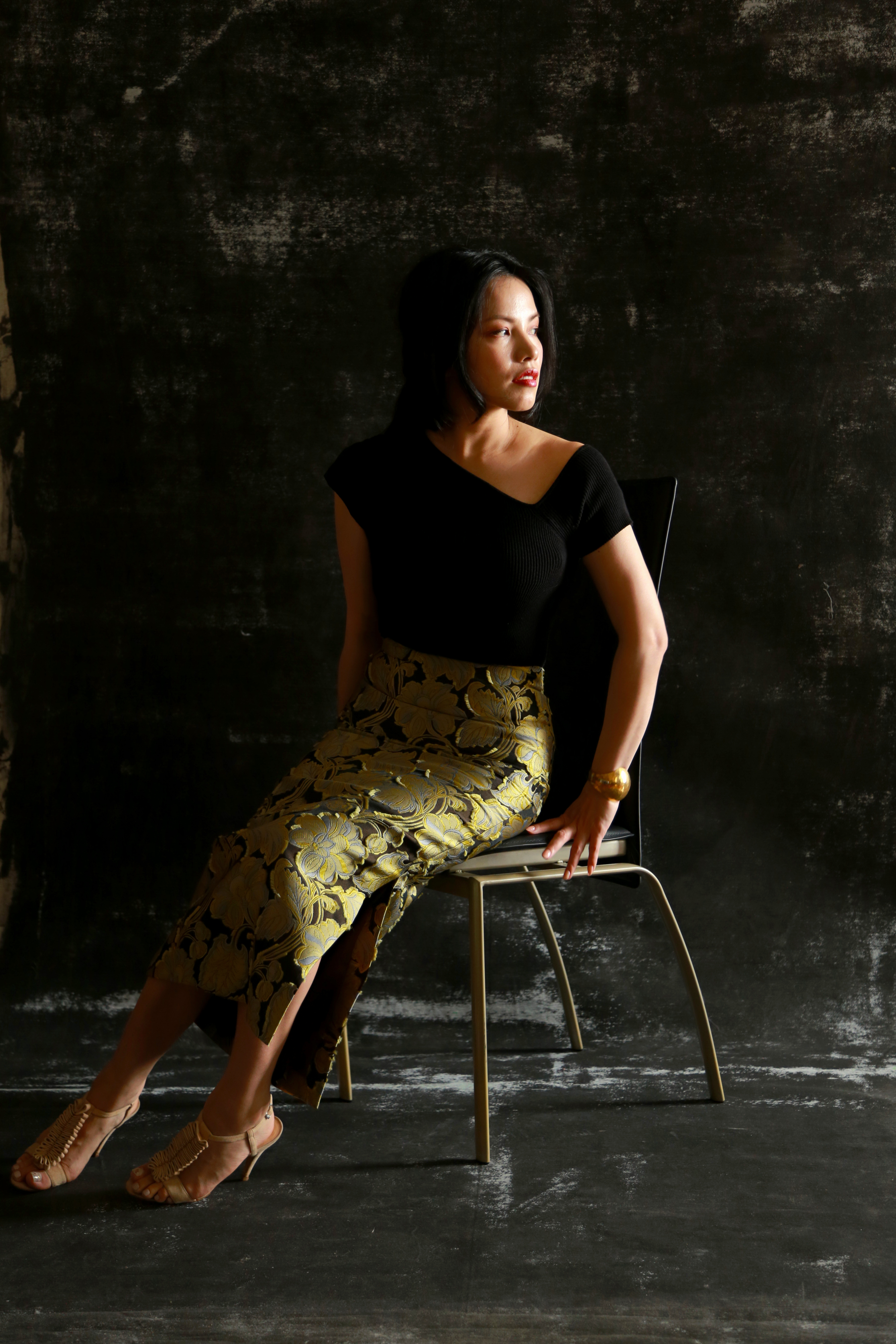 about
日本には、平安時代から続く織物の名産地があります。
数千本以上の細い経糸と緯糸を駆使し、複雑な模様を高密度に
織り上げたジャカード織など、伝統の技と新たなテクノロジーが織りなし
今の繊維業界では、素晴らしい素材が発表されています。

しかし、大量生産、低価格競争により、高価で個性的な素材より、
一般受けしやすい素材が選ばれています。

量産につながらず倉庫に眠っている素晴らしい生地を、
日本で長くからある家族経営の縫製工場で、
丁寧に少数で生産し長く愛用してもらえる物作りを目指しています。

立ち止まって、長く付き合える服に出会うことからはじめる
サスティナビリティー

​

The background of Dress Flower's concept comes

 from many years of experience.


Superbly detailed embroidery, unique processing,
beautiful raffles, delicate drapes, plus a handful of

fashion inspiration from abroad.


Skillful patterns and sewing techniques.

Enjoy the process of making from yarn dyeing such as elaborate jacquards,
Thanks to dedicated, highly skilled and experienced people.
It is a brand born from inspired encounters.


Combining traditional skills from the Heian period in Japan

and today's modern techniques.
Some amazing textiles go through

 the hands of skilled sewing craftsmen.
It comes with a rare skirts' line-up

 so close to kimonos' style and social status.

​

Fashion trends go by,
But when you find your own style,
Whatever your age, gender, etc.
You are then free to express yourself.
I want you to feel the joy of wearing it! With such a positive mindset,


This new brand started in the Autumn / Winter 2021 season.

​

Conveying Japanese culture to the World!